We have sung at a lot of proposals…
…and, so far, we have a 100% success rate!
When you know the person you're with is the love of your life and you want to spend the rest of your life with them, the most important thing is that they'll say YES to that simple question.
Most people put a lot of thought into how they are going to propose to their intended. Some will often rope in the help of friends or family. But, when the TestostaTones get involved, that usually means that the proposal is going to be a highly-thought out, well-prepared "done in public" affair.
Step forward Jonathan…
Jonathan contacted us because he was planning a trip to London with his girlfriend Annette and wanted our help so that he could propose to her when they arrived at London at St. Pancras Station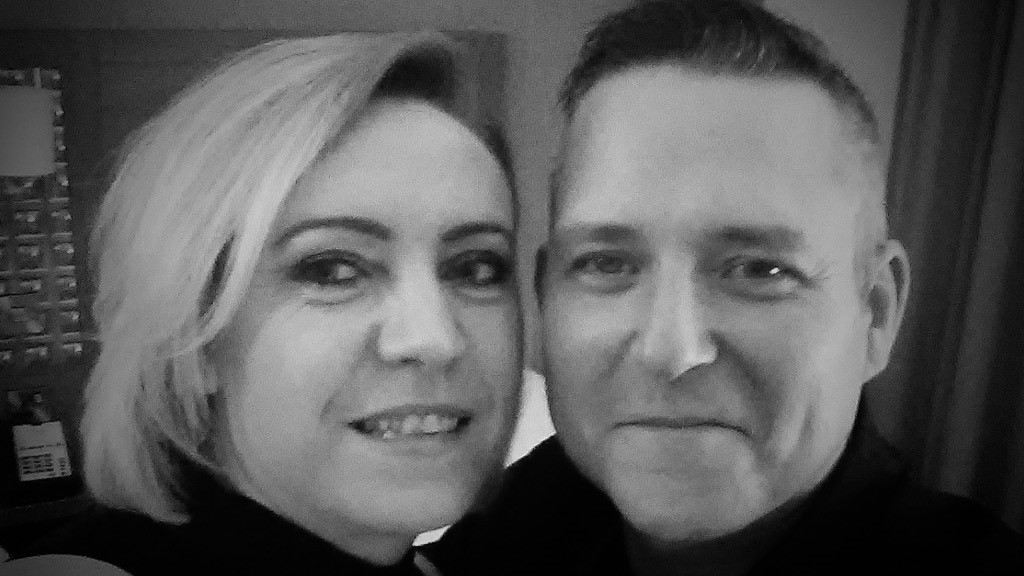 Jonathan had a wonderful vision of how the proposal would occur but we are often approached by people who want to do something extravagant and outlandish for their loved one but aren't quite sure how to achieve it.
We. Can. Help.
Explain to us roughly your plan is, date and location and we can take care of the rest of it.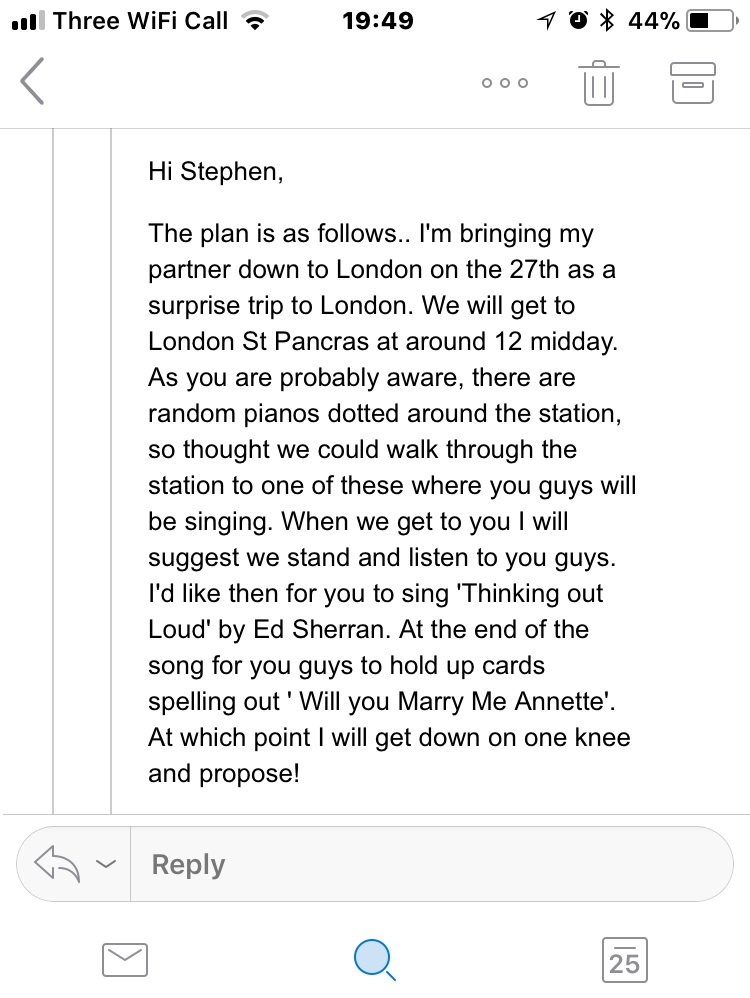 We can offer advice or suggestions or even storyboard some scenarios for you about how we can "stage-manage" the whole thing to ensure your bride or hubby to be is both completely surprised and totally smitten with your efforts.
The best thing is – being an acapella act, we can sing for your proposal absolutely anywhere! This has included the Eurostar, a footbridge at Oxford College, and even a helicopter!
We can plan the whole event to precision for you, making sure it goes down exactly as you imagine. We can also organise photos or a video as a keepsake or for social media. Photographers (official or guerilla style on mobile phone) to snap each moment, a videographer who will capture the scene from various angles and send you an edit covering the whole thing (especially useful because as the proposer, you won't remember a single thing about it due to being so nervous and your fiancéé/fiancé won't remember anything because they weren't expecting it!).
We can even organise a special "prepped" crowd who magically disperse at the appropriate time to make sure your "down on one knee" moment is given the space and profile it deserves.
Here's how it played out for Jonathan and Annette in December who'd just arrived on Platform 3 at St. Pancras…
Jonathan suggested that they stop by and check out this "random" group who just happened to be at one of the St. Pancras. Pianos singing Annette's favourite Ed Sheeran song 'Thinking Out Loud'. At the end of the song, the group held up cards saying "Will You Marry Me?"…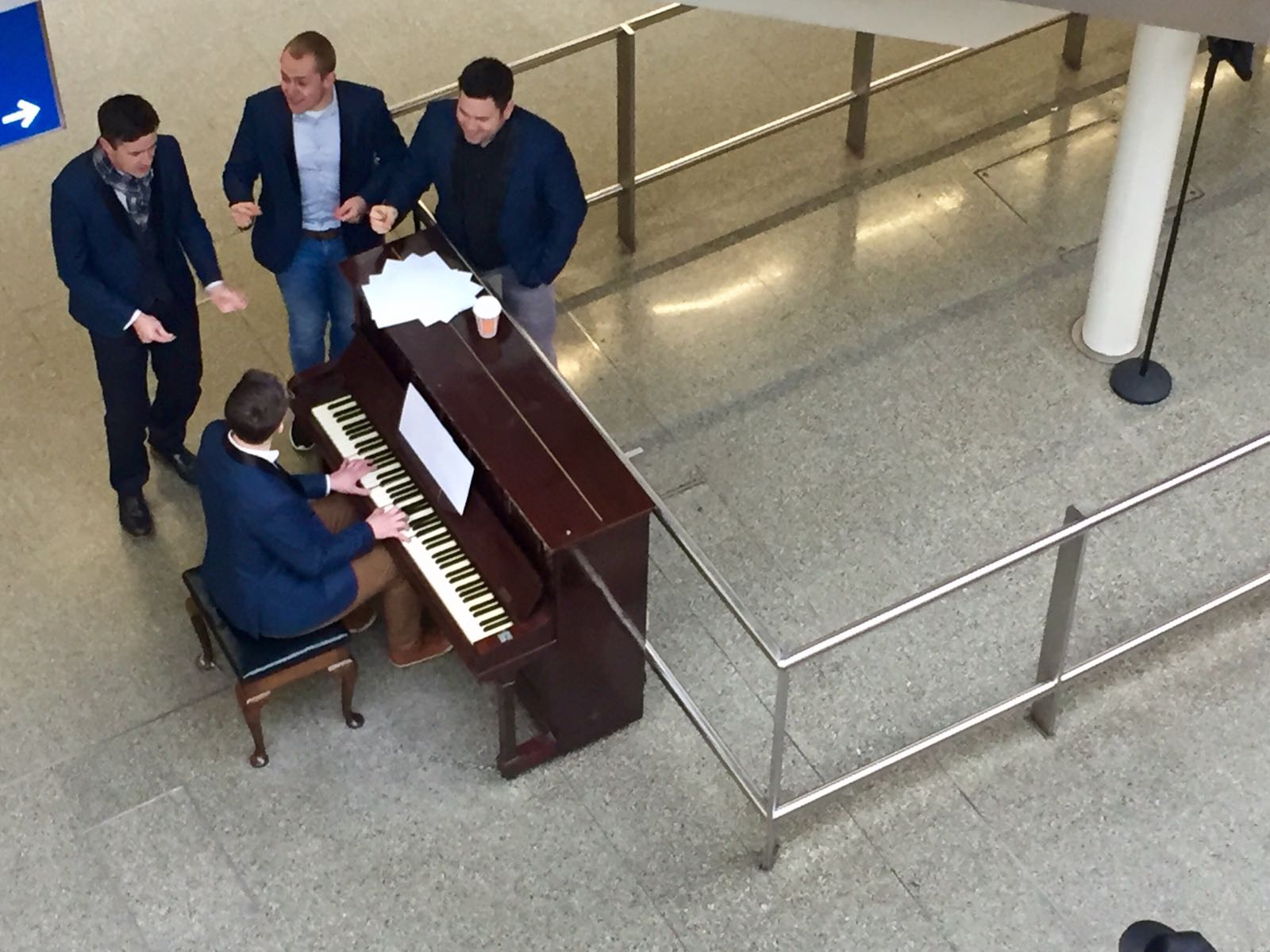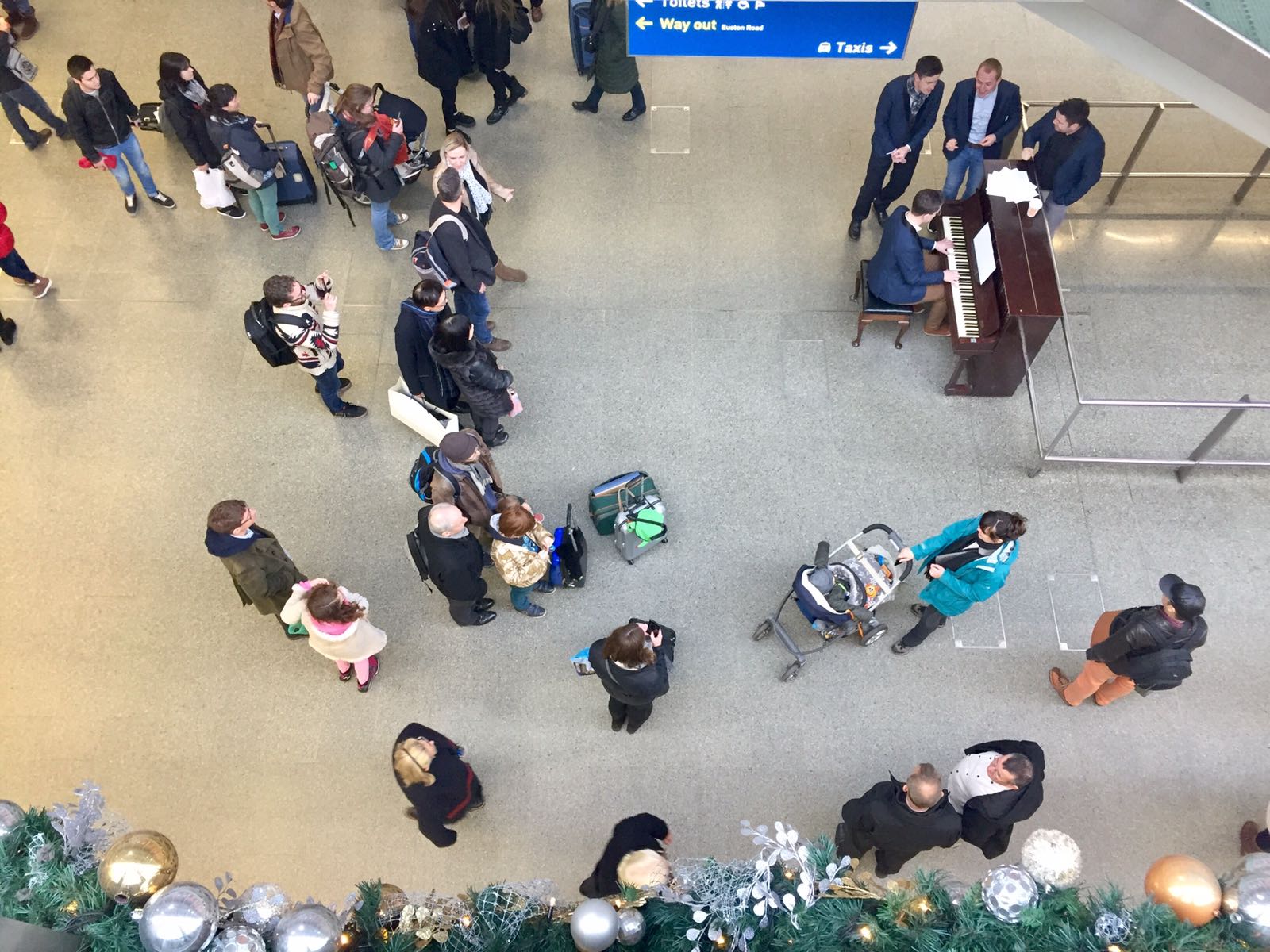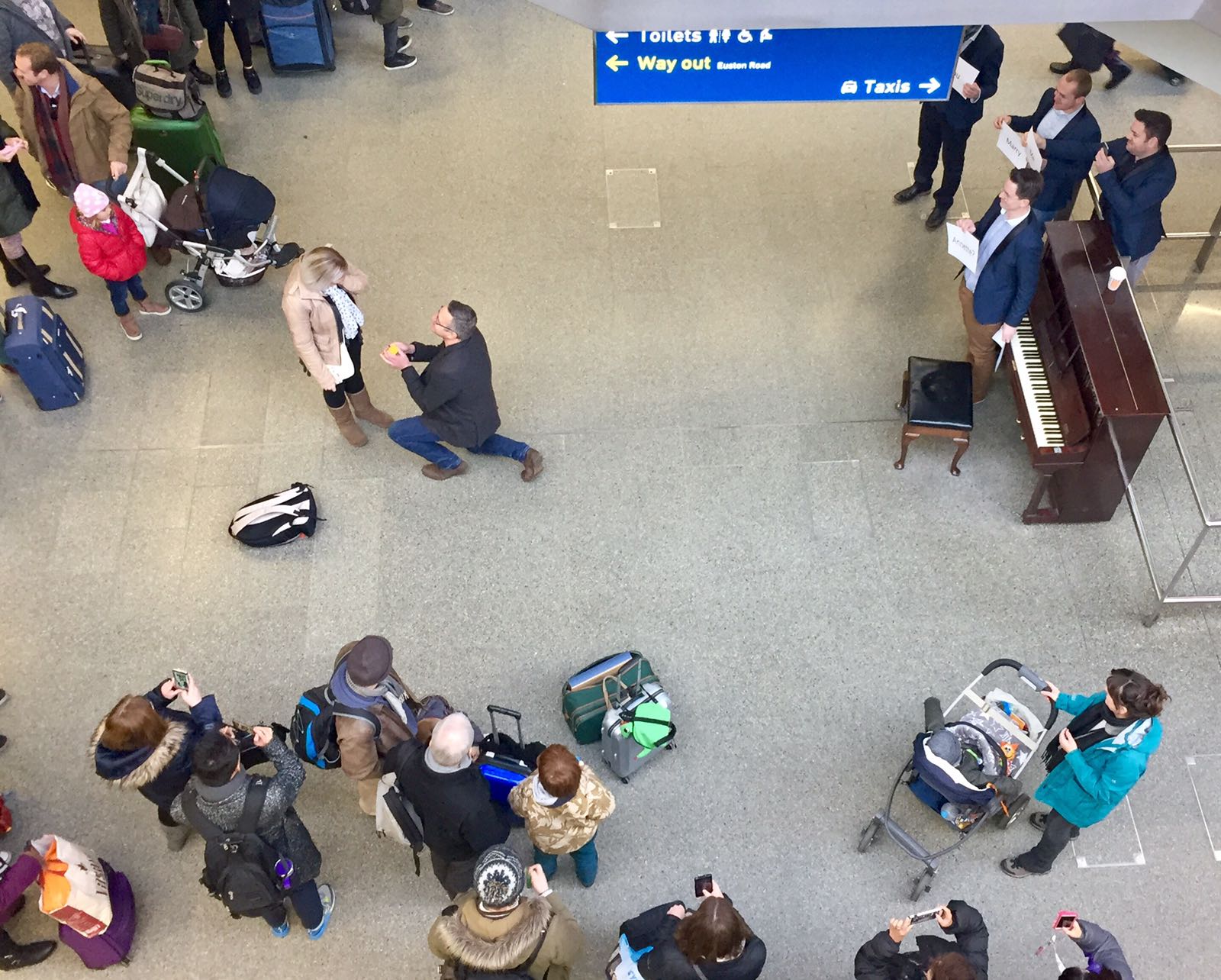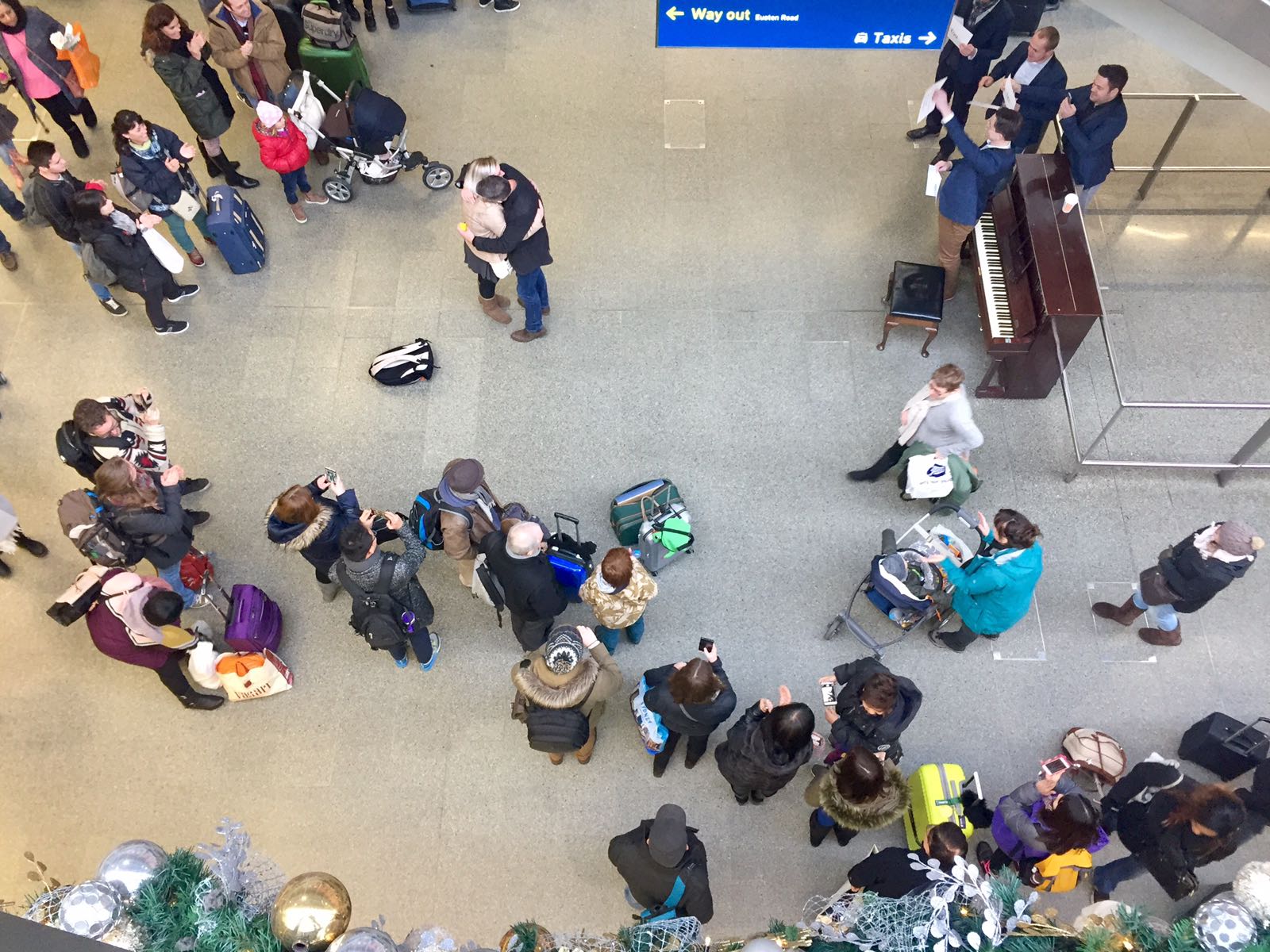 We'll have the video on here soon which captured the whole proposal by a Jonathan to Annette so please check back to see that.